Airbnb Service
If you are an Airbnb host, Homecare by Fabricare is here to help you as the #1 linen and laundry service for Airbnb hosts in Greenwich, Stamford, New Canaan and other CT towns. HomeCare is a division of the award-winning Fabricare Cleaners with a team of experts that will come to your home and care for all of your home furnishings. From bed linens such as comforters, sheets, and pillow cases to guest towels to napkins and tablecloths, HomeCare has you covered – if it's in your Airbnb or Bed & Breakfast, we can clean it!
HomeCare also provides hotel-quality linen and laundry services for Airbnb Hosts and owners of Bed and Breakfasts across Fairfield and Westchester Counties with free pick u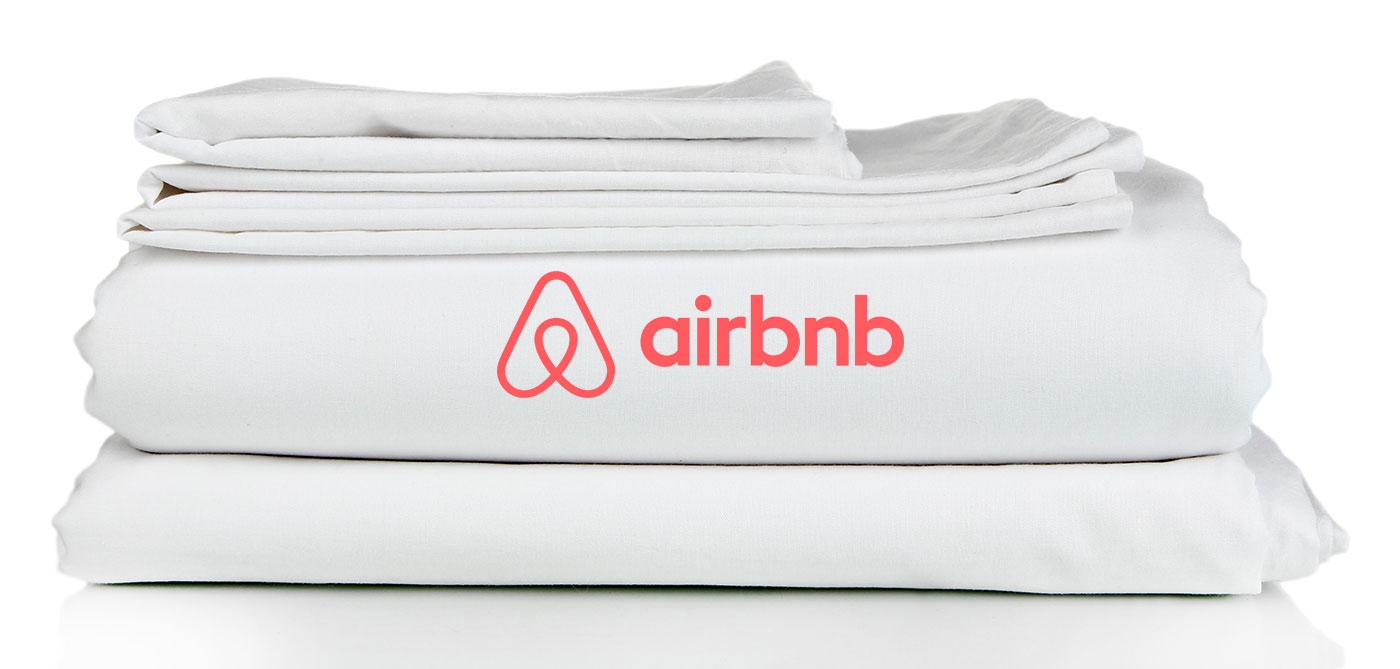 p & delivery. Whether you need full linen service or the occasional on-demand service during the busy season, you can count on HomeCare to return your linens perfectly pressed and towels brighter and cleaner, so your guests feel like they are staying at a 5-star hotel. We help Airbnb hosts with properties in Darien, Stamford, Greenwich and other Connecticut Coastal towns as well as those in popular New York destinations such as Scarsdale or Mamaroneck to get their Airbnb or Bed & Breakfast ready for guests. You outsource your Airbnb laundry to us, and we keep you in stock with clean bed linens, towels, napkins, comforters – everything "fabric" that you need to make your Airbnb work!
HomeCare's team has the expert knowledge of cleaning all types of materials, so you can trust us to leave your home in perfect shape before & after your guests' stay. For more details on our services, click here.
A Quality Linen Service for Airbnb Hosts
The Connecticut suburbs north of New York City have become popular destinations for both business and tourist travelers. With the rise of Airbnb, many hosts are looking to outsource their linen, laundry, and other cleaning service needs. They own an apartment or home in Greenwich or Stamford, New Canaan or Darien, and are doing a booming business as an Airbnb host. But then after the guests leave, who has the capacity to clean the bed linens such as comforters, sheets, pillow cases, etc., and if they're running an Bed & Breakfast, who can clean the table linens such as tablecloths and napkins? They need a turnkey service that can handle a large, sometimes sporadic demand for laundry and cleaning services. Enter HomeCare. We're know as the top-rated linen cleaning service in Darien, Norwalk, and Fairfield (where we have our offices) as well as nearby communities such as Greenwich, New Canaan and Stamford. Many Airbnb and Bed & Breakfast proprietors have turned to us to help with their linen and laundry service needs.
Whether on a regular basis such as daily, weekly, or monthly, or on an "as needed" basis, we can be your outsourced laundry and linen service for your Airbnb property. Airbnb hosts can give us a call and we can schedule an estimate. Our reliable drivers and personnel can then pickup your laundry whenever it needs to be picked up, get it cleaned in our plants, and return it to you on a regular basis.
Got dirty laundry? Got dirty linens? Got dirty towels? Problem solved.