At HomeCare, We Don't Just Clean Carpets: We Clean Everything in Your Home
Homes in Darien, CT, tend to have a mix of carpets, area rugs, and hardwood floors. Then there are other things that need to be cleaned such as couches, sofas, drapes, furniture, blinds, and more. At HomeCare we clean them all.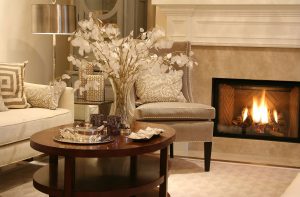 Many homes have hardwood floors in the living rooms adorned with area rugs, some of which are high-end Persian, Chinese, Afghan, Oriental, or antique, and these need very careful treatment. They often have dyes in them which are susceptible to running if not cleaned in the correct way, so you don't want just any old carpet cleaner in Darien, you want the best Darien CT carpet cleaners, and that would be us.
The carpets and rugs in your home accumulate dirt, allergens, dust mites, and pet dander as time goes by which is why they begin to look dirty and discolored. They are also unhealthy for people who are allergic to any or all of these things. If you have a tendency to sneeze a lot, it can be as a result of the dirt in your carpets and rugs. Of course, you have your cleaner vacuum the carpets and rugs, but that won't get to the dirt and mites that are deep down in the pile. This is why you need the best Darien CT carpet cleaners who have decades of experience and understand how to get your carpets and rugs not just clean, but really clean.
We Don't Just Clean Carpets And Rugs
At HomeCare we don't just clean your carpets and rugs, even though we are regarded as the best Darien CT carpet cleaners. We also clean upholstery, drapes, sofas, blinds, linens, and even leather. Let's face it: couches and sofas get an awful lot of wear not only from your own family, but any guests, and your pets too. In many homes the cats and dogs spend more time on the upholstery than we do ourselves! So it's hardly surprising that the sofa and armchairs get dirty. Cleaning them thoroughly is really not something you can do yourself, even if you wanted to, which most people don't. They would rather hand the job over to a professional who knows the differences between all the different types of fabrics and knows the correct way to clean all of them.
After all, you may have antique rugs that look beautiful, but you don't actually know what the materials they are made of are. We do, because that's our job. We also have access to all the different types of cleaning products on the market so that we ensure that we can use the right one for each carpet, rug, or piece of furniture.
So when you want proper professional cleaning for your Darien home, call HomeCare.