Looking for a Carpet Cleaner? We Clean More than Just Carpets!
Many Greenwich homes or businesses have carpets on their floors, especially upstairs.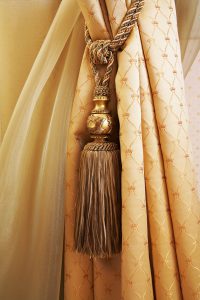 Yes, the ground floor of your store may be of wood or tile, or even marble, and all of those can get dirty and need an occasional deep clean, but very often retail stores have carpets on the upper floors where they may have clothing departments, furniture departments, and so on because they believe that it makes the department seem more homely, and therefore an atmosphere that encourages people to spend money.
Fair enough, that is what business is about. It is also about giving the customer a good experience and providing top class service which is what we concentrate on here at HomeCare. Although we are called HomeCare we are also BusinessCare!
Of course, your business may not be retail. It could be any sort of business that needs an office full of staff, and again a carpeted office is much nicer, and therefore more likely to produce the best efforts from staff, than one which has a hard floor and is noisy when people walk on it.
So if you have a business in Greenwich that has both hardwood or tile floors as well as carpets, you need a company that are the best carpet cleaners in Greenwich, CT, as well as having the ability to clean other floor surfaces. That would be us.
The Best All-Round Floor Cleaners
Not only are we the best carpet cleaners in Greenwich, CT, we are also the best in-home and in-business floor cleaners all round. No matter what type of flooring you have, we can restore its  youth and beauty. We don't just stop at carpets and flooring either. We can clean everything in the home with our high-end cleaning services, including such things as Persian rugs and silk rugs which need very special attention, since using the wrong cleaning materials can make the colors run and virtually destroy their beauty.
This is yet another reason why you need a specialist cleaning company whose professional cleaners know exactly what they are doing and, for instance, know the difference between a silk rug and another Persian rug, which could be of wool or cotton, instantly, just by looking at it. You might not know what it is made of, but our professionals do. That is why we are the best carpet cleaners in Greenwich, CT.
It goes without saying that we have all of the special cleaning fluids that are required for any sort of carpet or rug. We also have solutions for deep cleaning tile floors and other stone floors, along with hardwood floors, so whatever type of flooring you have, HomeCare can clean it.